What this means for YOU
Before June 1st:
Upgrade your Zoom Client to the latest version, Zoom 5.0.4.
Contact IT Help Desk for assistance: 707-524-1765 or visit their site

Consider adding passwords to all currently-scheduled and new Zoom meetings, including meetings using your Personal Meeting ID (PMI). Passwords may become required on a future release.
Contact Media Services for assistance: 707-527-4771
After June 1st:
For Canvas users, enable the new Zoom LTI Pro on your Canvas app settings for the latest integration features. This will enable easier meeting scheduling in a familiar Zoom interface, as well as direct access to personal settings and cloud recording. 
Contact Distance Education for assistance at de.support@santarosa.edu.

Single sign-on (SSO) feature is coming June 1st, allowing Zoom authentication with district credentials. No action is required to enable this feature.

If you do not upgrade to 5.0 before June 1st, you will be prompted to upgrade your client before joining a meeting on that device, or to join from your web browser instead.

New meetings created after June 1st will begin with the following URL:
https://santarosa-edu.zoom.us/j/...
Zoom Security Tips
Best Practices Tip Sheet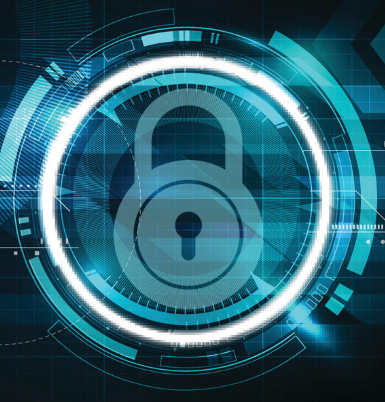 Zoom offers some tips for setting your account profile and meeting options to help users make their events as secure as possible.
As part of Zoom's best practices for security: 
More resources are available at Zoom's COVID-19 support page,through CCCTechConnect and via the University of Southern California. Further, the FBI has published their own tip sheet as well.
Accessing Zoom
To schedule a one-on-one training or to join into a group training, visit Distance Ed's Student Connect Page
How do I upgrade my account to access Pro features?
Every staff and faculty member has been given a Basic Zoom account by CCCConfer. These accounts only allow for 40 minute meetings and limited participation. This can remedied in one of two ways: the first is to contact SRJC Zoom technician, Nate Musser at nmusser@santarosa.edu. A simple, short request is fine. The second way is to contact CCCTechConnect at support@ccctechconnect.org. Keep in mind this is an external company, and they are currently backlogged. Please allow 24-36 hours for both request processes.
If you're unsure of whether or not your device can access Zoom, the bandwidth page of their site can help. Also, check out Zoom's WiFi connectivity page in case issues are arising with your wireless network.
How do I get and use Zoom on my iPhone or iPad?
How do I get and use Zoom on my Android phone or tablet?
How do I use Zoom with my Outlook Calendars? 
If you need admin rights to install the plugin, please contact IT.
Quick Zoom How-To Videos & Guides:
Joining a Meeting
  Scheduling your own Meeting     In-Depth dive into Meeting Controls  
Helpful Text Guides to Get Started
Getting More Help
Recommended Zoom Settings
Once you've signed up for a Pro Account, your account settings will be at our recommended default. In addition, feel free to check out our Zoom Settings Guide to help you get the most out of your Zoom experience.
Cloud Recording and Storage
With licensing from the Chancellor's Office, cloud recording is available for all SRJC users. Your Zoom profile can be a short-term area of storage. If you'd like to keep recordings for extended and future use, CCCTechConnect offers a helpful guide for 3CMedia, a long-term host for staff and faculty recordings.
DIY vs. Media Services Support
Webinars
Zoom offers a webinar feature to select users. SRJC account holders will not have default access to webinars, but it can be requested through Media Services. For help with understand a webinar's functions, please visit Zoom's main webinar directory, as well as their webinar comparison page. In addition, CCCTechConnect has also published a helpful webinar guide directory.
Zoom is designed to be easily accessed by each user. A personal meeting ID allows you to start a meeting at any time. However, there are instances where you'll need assistance from Media Services. Refer to the chart below to figure out when you might need to reach out to us (x4261). If you'd like a one-on-one Zoom tutorial, please contact Nate Musser (x1614) or e-mail nmusser@santarosa.edu.
| | |
| --- | --- |
| Meeting Instance | Media Services Required? |
| I need to run a private Zoom meeting from my office. | No. You should use your Personal Meeting ID. |
| My department is holding a Zoom meeting in a room with an IFP. | No. You can schedule a meeting and run it directly from the display. |
| I'm holding a Zoom meeting in a room with legacy hardware (Doyle 4245, Doyle 4246, Senate Chambers) | Yes. Media Services has special access that allows old hardware to be accessed. |
| I want to hold a special webinar. | Yes. Webinar licensing is restricted to only the Media Services account. |
Zoom is a software-based video and audio collaboration system that allows HD video conferencing through PC, Mac, Android devices and Apple IOS devices (iPhone and iPad). The California Community College system has a special Zoom account sign up system that will get your pro account paid for by a grant through the Chancellor's Office. Please contact Nate Musser (x1614) or nmusser@santarosa.edu to get set up with a Pro Account today.
Frequently Asked Questions
How do I tell what version of the Zoom client I'm using?  What other changes can I expect?
For version info, click here.  To see all new and changed features, review the Release Notes.
I recently contacted Media Services and joined SRJC's subaccount.  Does that mean I already have the latest version of Zoom? 
Not necessarily.  That means you upgraded your license to allow for full feature access and streamlined internal support, but does not guarantee you've installed the latest software client version.  To be sure, check which version you are using on and verify it is 5.0.x.
I don't have a Zoom Pro account yet.  How do I get one that doesn't expire after 40 minutes? 
If you have a basic account but have not yet upgraded to Zoom Pro, please contact Nate Musser in Media Services at nmusser@santarosa.edu or 707-524-1614 to have your license upgraded to Zoom Pro (free to all district employees).  This will allow you to host up to 300 attendees per meeting, with unlimited minutes. 
Can I change my default meeting settings? 
Click here to change the default meeting settings for your account, as well as your personal meeting ID, and more.   
Why should I add passwords to my meetings now? 
Requiring passwords on your meetings provides an added layer of security, and is part of a collection of best practices outlined in our Zoom security tips and reviewed in our workshops.
How will adding a password to meetings affect participants?
This change will not affect participants who join by clicking the meeting or webinar link with a password embedded. Only those who enter the meeting ID manually to join will need to enter the password manually as well.  Click here for more detail. 
Will I need to delete or recreate existing meetings after June 1st? 
You may continue to use current and previously scheduled meetings after upgrading; while you may wish to edit the settings to apply a password or set an alternative host, e.g., the meeting IDs should remain valid.   
What will happen to my cloud recordings?    
Your Zoom cloud recordings will remain accessible, though you may wish to verify password settings if you share these recordings.  Keep in mind that cloud recordings are best for short-term applications.  If you wish to maintain recordings for long-term storage, we recommend saving them and uploading to another hosting site or cloud video repository like 3CMedia.   
Where can I find the meeting password?
For scheduled meetings, the password will be in the invitation. For instant meetings, the password will be displayed in the Zoom Client. The password is also included in the meeting join URL.  Phone-specific numeric passwords can be generated as well.  Click here for more.
What features are available on the new Zoom LTI Pro on Canvas?
The Zoom LTI Pro on Canvas will enable easier meeting scheduling in a familiar Zoom interface, as well as direct access to personal settings and cloud recording. For a full technical comparison, view this chart.